Being one of the lucky 8% of males with color vision that differs from the norm, user interface colours are often less than suitable to my liking, even often feeling like a bad case of the "we can so we should" line of thought.
The unix "htop" utility was the source of my frustration today. htop is fantastic for viewing the basics of what a server is doing, but in an effort to provide as much detail as possible uses color in CPU graphs (low-priority, normal, kernel and virtualiz) and the Memory graph (used, buffers and cache. The combination of terminal color mapping, monitor color behavior and my eyes rendered the graphs almost illegable.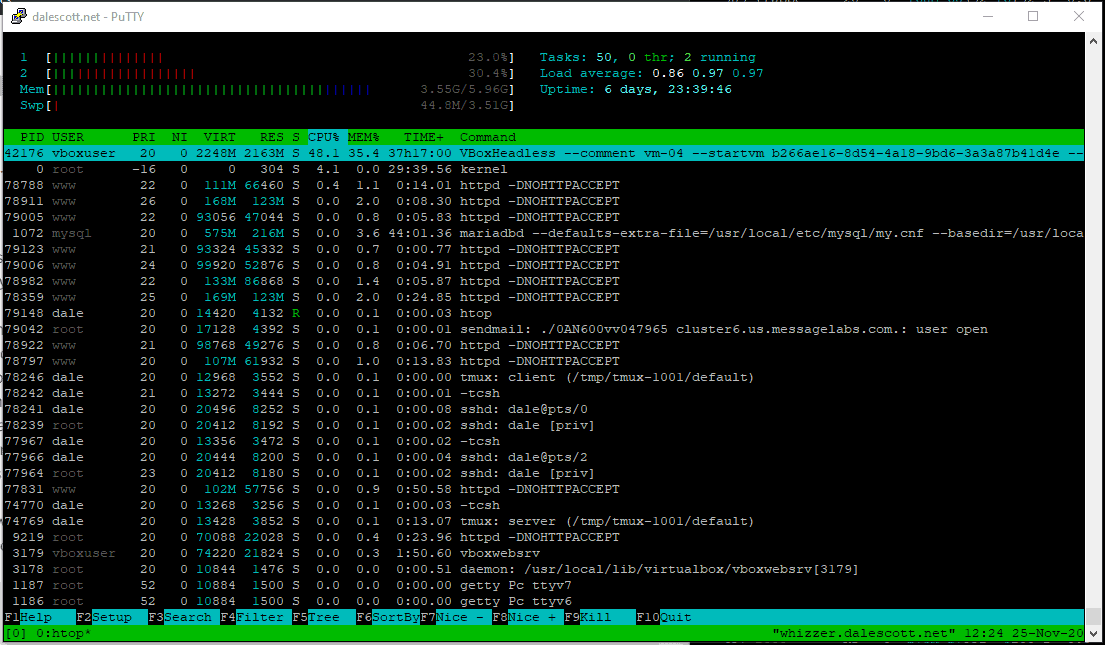 Then I found the "no-color" option and all became clear ("h" for help shows the character mapping used in the graphs).
% htop -C