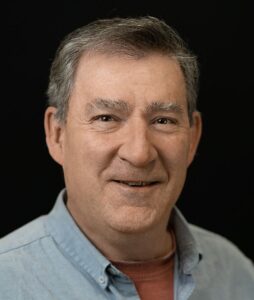 Hi, I'm Dale Scott, Founder and Principal Consultant at dalescott.net.
I help product visionaries accelerate product development and NPI ROI through effective leadership, pragmatic data-driven project management and a philosophy of Transparency and Trust.



How can I help?
I can help you refine your product vision to expedite design and manufacturing, analze feasibility and cost to aid decision making, create a proof-of-concept for vision validation and investor confidence, manufacture prototypes for market testing, scale production to meet demand, or refine an existing product to reduce cost, increase quality and continue manufacturing.
Consulting and contract services are also available for a currated selection of open source software applications that support engineering design, project management and business operation, including installation, user training and hosting services.
Contact me now using the Contact form to discuss potential opportunities, and connect with me on LinkedIn.
Specialties
Embedded Product Development, Team Leadership and Recruiting
Product Lifecycle Management (PLM)
New Product Introduction to Manufacturing (NPI)
Quality Management (QMS, FRACAS, CAPA)
Business Process and Enterprise Resource Planning (ERP)
Design for Manufacturability (DFM)
Project Management
Verification and Validation Testing (V&V)
Engineering Electronic Document Management (EDM)
Technical Writing
Recent Work
Introduced formal project management to an existing product development project for visibility into development process, confidence in meeting planned milestones, and to provide metrics for data-driven leadership.
Re-engineered a mature product to enable continued manufacturing with improved performance, and providing a platform for future feature and maintenance development.
Consolidated disparate product sub-assembly design and supply chain data in a cohesive hierarchical product Bill of Materials (BOM) with approved sources, using a cost effective Enterprise Resource Planning (ERP) system as a single source of truth and point of control.
Developed a cost-effective proof-of-concept to validate a new technology.
Developed traceable product requirements and manufacturing test procedures to scale manufacturing of a new product.
Documented auditable engineering and manufacturing processes to show compliance with regulatory requirements.
Wrote technical product user documents, including datasheets and user manuals.