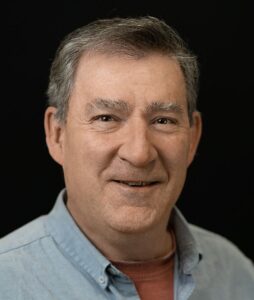 I help product visionaries accelerate ROI from new product development through realistic goal setting, pragmatic project management and data-driven NPI, reducing risk and preserving capital.
Dale Scott, P.Eng. is a data-driven results-oriented technical professional, accomplished at managing all phases of product development and introduction to manufacturing. A specialist in high-tech embedded systems with experience in IoT, cloud, enterprise systems and back-end IT, Dale creates high-performing teams and delivers quality results through collaborative processes based on truth, trust and transparency.
Have Dale help you refine your vision, develop a new product, ramp manufacturing, or re-engineer processes to create revenue, increase quality, and optimise use of time and capital. Residing in Calgary, AB, Canada, Dale is available for on-site or remote consulting.
Dale is a registered Professional Engineer with APEGA, with a B.Eng. in Computer Engineering from the University of Victoria, and certificates in Computer Science and PMI® PMBOK® Project Management from Mount Royal University.
How can Dale help?
Re-engineer mature product to protect revenue by updating designs for continued manufacturability, enhance performance and implement new features, certify to current standards, and create a platform for continuing development.
Bring control and management capability to spreadsheet bills-of-materials for a new product by consolidating data in a Digital Twin using a PLM or ERP system, where costs, supply chain and changes can be readily analyzed and managed.
Evaluate your business processes and facilitate your Digital Transformation.
Develop traceable product requirements and cooresponding verification and validation test plans, and manufacturing test procedures.
Manage the transition from a new product prototype or proof-of-concept to a manufacturable design, and manage new product introduction to stable reliable manufacturing and sales, accelerating return on investment.
Develop a rapid and cost-effective proof-of-concept to validate a new product idea.
Provide guidance for incorporating open source software into your business and product development process, and benefit from the open source paradigm of cooperative development to reduce development cost, schedule and risk.
Create clarity and focus for product development by facilitating creation of product and technology roadmaps, product cost models and project plans.
Develop engineering and manufacturing processes for compliance with business and regulatory requirements.
Contact Dale now using the Contact form to discuss potential opportunities and connect with Dale on LinkedIn.