The Maestro project is a digital twin for the operations of a typical engineering, manufacturing and sales enterprise. Maestro provides a back story to explore enterprise workflow using a non-proprietary data set based on the fictional Swift Construction Company.
Relationships
Maestro is used to explore the relationships between:
Parts – part numbers, revisions, sources, related documents, bills-of-materials, and change management.
Projects – purpose, requirements, plan, people, tasks, scheduling, forecast and consumed labor and costs.
Issues – reports, relationships, investigations, and corrective actions.
Stock – on-hand quantities of parts, including serial numbers, supply chain, purchasing, and traceability.
Files – engineering and ad hoc documents, with revisions, authors, editors, approvers, and search tags.
Users – authentication, groups and access control.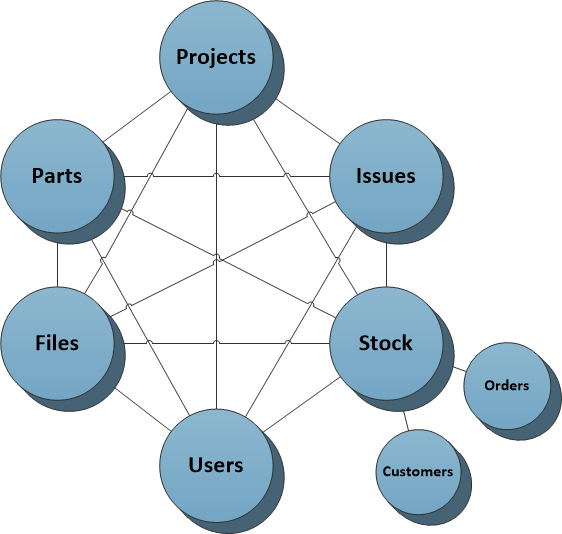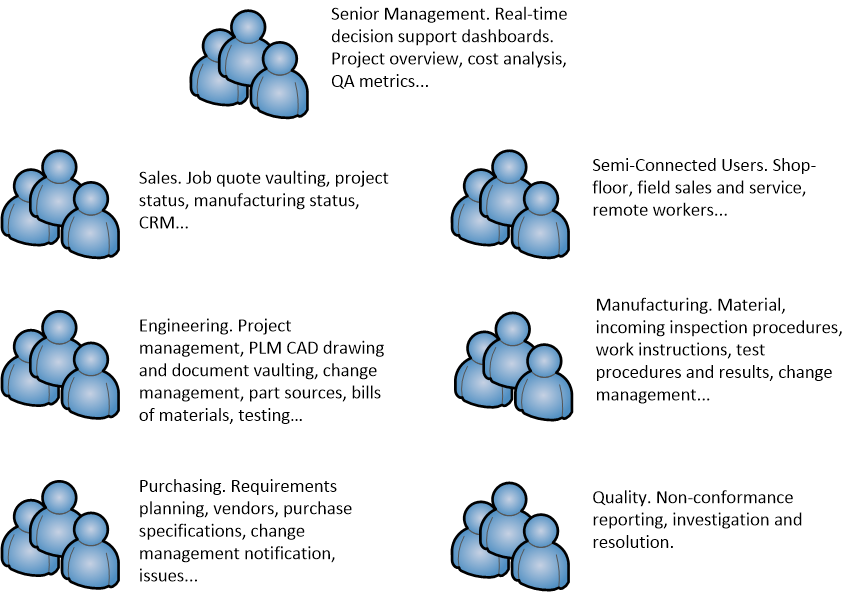 Product
The primary product in Maestro is the Aircraft Wireless, with workflows related to engineering product development, new product introduction to manufacturing, quality assurance, production, and maintenance engineering.
Aircraft Wireless Product Lifecycle
| | | | |
| --- | --- | --- | --- |
| Milestone | Name | Date | Description |
| 1 | Prototype | 2013-01-01 | Engineering prototype completed. |
| 2 | Design Release | 2014-01-01 | Production design completed. |
| 3 | Product Release | 2015-01-01 | Product available for sale. |
| 4 | Manufacturing Improvement | 2016-01-01 | Cost and quality improvements to product implemented. |
| 5 | Service Kit | 2017-01-01 | Service support kit available for sale. |